Spring is Coming! I Promise!
<![if !vml]>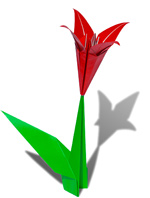 <![endif]>
Every year I send a "Spring Cleaning" email. This year is no exception.This past Winter was exceptionally challenging however! So getting your website in order is extra important.
Your customers and/or potential customers are suffering from Cabin Fever. When the weather gets nicer, they will want to get out and do some shopping, eat at restaurants, resume their life, and hopefully spend some money at your business. Be ready!
Here is a quick Spring Cleaning checklist is get you started:
Check your text:
Those "winter specials" should be long gone! Is your content up to date and relevant to where your business is now? Does it give your visitors the experience you want it to provide?
Freshen up your photos.

Update your Search Engine Optimization.
If you have added new products and/or services, you need to add them to your Search Engine information.
Check your outbound links.
For example: if you have links on a resource page, test them to make sure the pages you are linking to are still there. They may have moved or no longer exist.

Evaluate your Marketing Mix.
Think about what Social Media venues make sense for your business and try one or two. It is easier than you think.
But don't think Social Media is more important than your website.
Think of your website as the main INFORMATIONAL FOUNDATION of your marketing message. Social Media venues are good for the day to day details like breaking news and upcoming events. Point the reader to your website for more information. With the constant changes on Facebook, Twitter, LinkedIn, etc., your website is where you have the most control over your message.

Spring is a time of new beginning. Customers will be anxious to shake off those winter blues. Be ready! Turn their Cabin Fever into Spring Fever!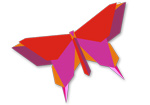 I am building my subscriber list. If you know someone who might find my Web Tips useful, please forward a copy to them using the link below.
I also post more tips and interesting tidbits on my Facebook business page. Just hit the "like" button below and stay informed!