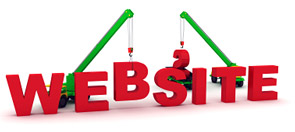 It is important to keep your web site on par with the needs of your visitors. As your business evolves or market trends shift or user needs change, you must adjust your website accordingly.

How do you determine how much of an adjustment to make? Should you re-design or simply re-align? In many cases, it is better to refresh what is already there and leave the Extreme Makeovers to reality television.
What is the difference? A re-design is more concerned with the "look" of the site: colors, fonts, graphics, etc. A re-align is more about content, purpose and usability, often with just a touch of re-design to freshen the look. It has been my experience with existing websites, it usually takes a common sense mixture of both principles.
Here are some questions to ask when considering changes to your site:
What are you trying to accomplish? What are your reasons or goals?

"Look and feel" considerations like a font choice and color scheme should not be discussed before addressing these issues first.

What level of change is necessary?

Answering the first question will help to answer this question. If you already have a solid design, a few minor changes in the "look" and updated content may be all you need.

How will this affect the users of the site?

How painful or painless will it be for them to adjust to the changes? Are most of them new or repeat visitors?

How will the re-design/re-align be done?

Can changes be phased in or is it necessary to do it all at once? What are your budget considerations?
Answering these questions will make the process less painful for you, as well as, your visitors.
Re-align example: BestHorseVet.com
Dr. Jeanne Best of Royalton Equine Veterinary Services uses her website to communicate with her clients through announcements, event listings, helpful resources and client photo pages. Over the years we have added many new pages and lots of information. Her practice has grown and now includes a new clinic. Her husband Ken Best of Best Farrier Services, is an accredited, professional farrier.
Our goals were to freshen up the look, divide the menu into two columns which keeps more "above the fold" (but keep the rollover images of the horses) and showcase her beautiful new facility. The website is also "responsive," which means it adjusts the content to the size of the screen on which it is being viewed. The look and feel is more updated, but is still consistent enough with the old site not to be disruptive to the visitor experience. That is a good thing because the website has many "repeat visitors."
Check out BestHorseVet.com!