You Only Have FOUR seconds to Grab Your Audience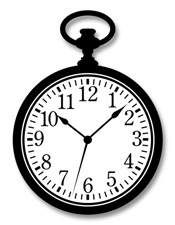 This article is a re-vamp of an article I wrote in 2005 entitled, "You Only Have Ten Seconds to Grab Your Online Audience."
What do they want to know in those few seconds?
Where am I?
What is this site about?
Will it solve my problem?
What do I have to do next?
And now you have 6 seconds less time to accomplish this!
People who use the Internet are increasingly impatient. When they come to a website that has five different fonts and colors, makes them scroll down to the core of the Earth, uses big fat blocks of text with teeny tiny words, makes it hard to contact them or traps them in a flash intro, they can't wait to leave.
Impress them with:
Quick load time
Consistent look and feel for each page
Useful, up-to-date content
Text broken up with Headlines and Sub-headings to guide and coax the reader down the page
Small paragraphs and bullet points to break up the content, making it easier to read
Intuitive navigation
Obvious ways to contact your company
Remember, people go to your website thinking, "What's in it for Me?" FOUR seconds is all you have to convince them that you have what they need. Make your four seconds count!