<![if !vml]>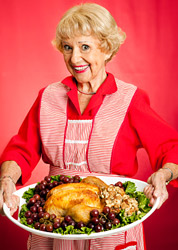 <![endif]>In the the early days of the Internet, search engines were not as sophisticated as they are today. Keywords were just about the only the way to get traffic to your website. To game the system and get an edge, keyword stuffing was born.
What is Keyword Stuffing?
Keyword stuffing is stuffing as many keywords as possible into as many places as you can - meta tags, image alt tags, copy. Unethical tricks included making extra keywords visible to search engines only, but not to people. They did this by using hidden text: making the text the same color as the background or setting the font size to zero.
Websites are more sophisticated now. And so is Google. Recent changes in their algorithms (which determine website rankings) penalizes such tricks as keyword stuffing and duplicate content. Google changes their algorithms almost daily! So how are you supposed to keep up with all the changes?
Here are a few keys to using Keywords:
No major search engine pays attention to the keyword meta tag anymore, so don't bother with it. They look in the title meta tag, description meta tag and text in the content.
Even Google wishes you would stop obsessing over keywords. Here is what Matt Cutts, head of Google's Webspam team, has to say:
Have a Happy Thanksgiving!
If you liked this newsletter, please forward it to a friend or colleague. I also post more tips and interesting tidbits on my Facebook business page. Just hit the "like" button below and stay informed!