<![if !vml]>

<![endif]>
QR means Quick Response. QR Codes can be compared to the bar codes used by retailers, but hold much more information. The information is scanned or read by the camera on your Smartphone. You must download QR Code reader apps to read them.
Where can I get one?
You can create QR Codes for free from a QR Code Generator. If you Google QR Code Generator you will find many choices. Some have paid options, such as statistics and code management. I have used GoQR.me and found it simple to use with easy instructions and helpful information, including links to QR Code reader apps. More advanced sites with more bells and whistles include qrstuff.com and kaywa.com.
What can I do with them?
Most people are aware that QR Codes can link to a website. However, they can do many other cool things like: link to a video or an MP3 file, link to your Facebook page, call a phone number, add an entry to the user's calendar, send a Tweet with your content - just about anything a modern smartphone can do.
Put them on your business cards, brochures, newspaper ads, email signature, posters, autos, t-shirts, mugs. You could link to things like: special offers and coupons, specific web pages on your website that correspond to brochure pages, special landing pages, free downloads, directions to your store.
The QR Code above was created with GoQR.me and goes to my website. You can use the QR Code I created below with qrstuff.com to like me on Facebook.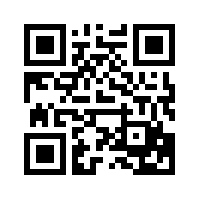 There are countless ways to use QR codes. Use your imagination and have some fun!
You can check out my website for past hints, articles and newsletters!