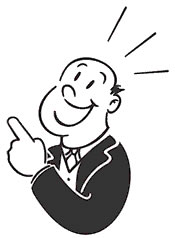 You probably know the saying:
Good, Fast, Cheap - Pick 2.
The premise is that you must sacrifice one to get the others. If something is good and fast, it won't be cheap. If it is good and cheap, it won't be fast. If it is fast and cheap, it sure won't be any good.
I was all set to write a clever article about this topic, extolling my virtues as a web designer, but I kept getting stuck.
Then I realized it is because there is only one choice. Good.
In the 11+ years I've been in business, I have never had someone walk into my office and ask for a BAD Web site.
Some want it "yesterday" and some want it for as close to free as possible, but the quality desired is always high.
What makes a good Web site?
First and foremost, it must present a clear picture of what your company has to offer your customers or potential customers. At the beginning of the web development process, it is more important to examine what makes your business different from your completion, than what colors you like. I sometimes meet resistance here, but I have to keep pushing.

Taking time to plan and determine goals for the web site saves time and surprises later. The Web site will be more effective because it will be easy for visitors to understand how you can solve their problem.

Fast and Cheap are relative terms. There are many factors that determine time and cost, such as: size, complexity, desired features and functionality, existing budget considerations and/or how fast I get information such as text and images from the client.
A Web site an investment. A good Web site is the foundation of your marketing plan and adds value to your other marketing venues. You have to make the commitment of time and money to make it the best it can be.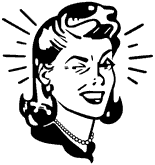 Don't worry, however, I make the transition to a new way of marketing as painless as I can and will walk you easily through the Web design or re-design process from start to finish.
I'd be happy to talk with you about ways to put the power of the Internet to work for your business or organization. Call or email me for a free initial consultation.