Wednesday Web Tip

December 19
,

2012

Welcome new subscribers! I send a quick Web Tip to you on the first Wednesday of each month, or whenever I have a tip to share! The tip will be short, important to know and easy to implement.
If I Had Three Wishes For Santa, I'd Wish For...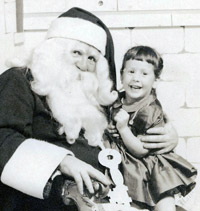 More hours in the day.

More "Likes" for my Facebook page
(see link above).

That everyone's wishes come true this year, good weather, love, happiness and good health for my family and friends (that counts as one, right?).
Merry Christmas, Happy (belated) Hanukkah, and Happy New Year to all my subscribers. I look forward to keeping you informed in 2013!

Annette Riley Web Design
716-434-1500